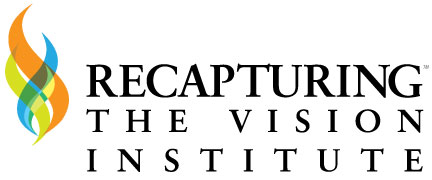 Recapturing the Vision Institute
The Recapturing the Vision Institute offers a comprehensive range of self-paced courses aimed at individuals from a variety of settings.
FL Disclosure Requirements
Section 1003.499(3)(a)7., F.S., requires providers publish the following information on public websites. Questions about this information can be directed to Recapturing the Vision Institute via info@rtv.org.

RECAPTURING THE VISION INSTITUTE, administrative offices are located at 9780 E. Indigo Street, Suite 302, Miami, FL 33157.

All administrative and instructional personnel are certified in the state of Florida.
Instructional personnel will be available Monday through Friday, 8am – 4pm.
Student-teacher ratios
RECAPTURING THE VISION INSTITUTE student-teacher ratios will be 15:1.
Student completion and successful completion rates
2013-14 Course completion rate = 92% (Defined as % of students persisting in course for duration of semester/year compared to total enrolled)
2013-14 Successful completion rate = 100% (Defined as % of students passing course compared to those persisting in course)
Student and course performance accountability outcomes
RECAPTURING THE VISION INSTITUTE does not administer PSAT/SAT/ACT tests or track student scores for these exams.
RECAPTURING THE VISION INSTITUTE is beginning implementation in FLORIDA, and as such does not have data for FLORIDA assessments. Any course requiring an assessment will be administered in a proctored environment and reported on this page in subsequent academic years.
Educator performance accountability outcomes
RECAPTURING THE VISION INSTITUTE performance and accountability will be reported in compliance with Florida statutes when instructional personnel are in place.
Parent and Student Information Requirements
In accordance with Section 1003.499(3)(a)4., F.S., RECAPTURING THE VISION INSTITUTE is providing parents and students with the following information:
RECAPTURING THE VISION INSTITUTE instructors can be contacted via phone, email and course messaging system once enrolled.
Technical Support
Phone: (305) 232-6003
Fax: (305) 232-6092
Email: info@rtv.org
RECAPTURING THE VISION INSTITUTE courses are autonomous asynchronous courses that require completion of certain activities and associated quizzes and tests to monitor student progress. RECAPTURING THE VISION INSTITUTE students are expected to access their course at least 4 times per week and complete all required activities.

Nonsectarian & Anti-Discrimination
Recapturing the Vision (RTV) is nonsectarian in its programs, admissions policies, employment practices, and operations as specified in 1003.499, Florida Statutes.

At RTV, valuing diversity extends beyond our affirmative action plan – to a complete culture of equitable and ethical business practices. Not only do we actively recruit and promote to increase diversity in the workplace, we build on the foundation of an inclusive community by requiring accountability from every employee to live by and follow RTV core values.
Through a diverse workforce that mirrors our diverse client populations, we're better able to understand our customers and their needs, as well as help position our products and services in the market. By encouraging difference perspectives, ideas, and solutions, we enable our company to think more broadly, be more creative, and strive for flexibility as we encounter numerous environmental and organizational changes. What's more, through a culture of inclusion, fair practices, and equal opportunity, we attract and retain the best employees.
At RTV, diversity management is a strategic approach to running a business. We believe in capitalizing on our differences to align them with business opportunities. Our managers strive to maximize productivity, creativity, and retention of diverse talent – so we can give our broad customer base the best educational solutions.
It has been and continues to be the policy of RTV to provide equal employment opportunity ("EEO") to applicants and employees without regard to their race, color, creed, religion, national origin, ancestry, sex, age, disability, status as a disabled, recently separated, Armed Forces service medal or other protected veteran ("covered veterans"), marital status with regard to public assistance, sexual orientation or any other characteristic protected by applicable federal, state or local laws. Furthermore, it is RTV's policy to undertake affirmative action in recruiting applicants for employment in compliance with federal, state and local requirements.